In the past, you might have received our monthly Find & Connect web resource newsletters – we distributed these monthly during the first phase of our project.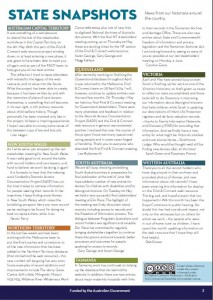 These newsletters contained 'State Snapshots' from our fantastic team of state-based historians, along with news, reports and updates from other members of our team.
In this phase of the project, we no longer publish these monthly newsletters, but in case you'd like to revisit them, they are still available on our site here.