The Find & Connect web resource went live in 2011, and has since seen significant growth and change. The landscape in which Find & Connect operates has also changed significantly. Following the end of the Royal Commission, 2018 is a time to take stock, plan the next phase of the website, and clarify what we hope to achieve this year.
Consolidation
We are working behind the scenes on the databases which power the Find & Connect web resource, consolidating and refining the information that appears on the site. There are currently over 17,000 pages on the site – that's a lot of information! We want to make sure that people can find what they're looking for, when they need it. Consolidating information means less duplication, and related information will be easier to find. And as always we will continue making updates to existing pages.
Usability testing
Long-term users of the site may remember a previous round of usability testing in 2012. Since then, we've had a lot of visitors to the site, and we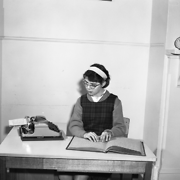 need to make sure that new users are able to use the site easily and effectively. This will also make it easier for returning users to navigate. We are intending to do another round of usability testing – where we set tasks for users to try and complete and track how easy or difficult that is –  to check that the site is still fit for purpose and to know what changes our users want.
Mapping
A map showing the locations of Homes over time is something many people have asked for. We know of cases where people may not be able to remember the name of a Home they were in, but can remember a location. Adding a map with Home locations is something we'll be investigating in detail, and we hope to have at least a prototype up this year.
Site improvements
Based on the outcomes of the usability testing and general user feedback, we will be able to improve the site to make it easier and simpler to navigate, and to make sure everyone who needs to can access all the information we publish. These changes will be focussed on website users being able to find the information they need when they need it, and ensuring that the Find & Connect web resource is still providing a relevant and informative service.
We'll be providing more information as the year progresses, and we'd love to hear back from you if you think you could spare some time to test the site. As always, if you have any feedback, please get in touch by either leaving a comment here on the blog, or contacting us directly through the website.