Throughout 2019 we will be highlighting projects funded by the RAD (Records Access Documentation) Grants.
This post was written by Berry Street.
Answering the perennial human questions for past care leavers at Berry Street
People who were in care at Berry Street often come to us asking for their records. They have a strong desire to understand their past. As we've become more familiar with the records we hold, we've seen a pattern of large 'spaces' between them.
The Heritage team at Berry Street is starting work on an exciting project to document the experience of the Mothercraft nurses that trained and worked with us to help connect children who were in our care with their past and help them answer the perennial human questions: Where did I come from? What experiences have shaped my life? and ultimately Who am I?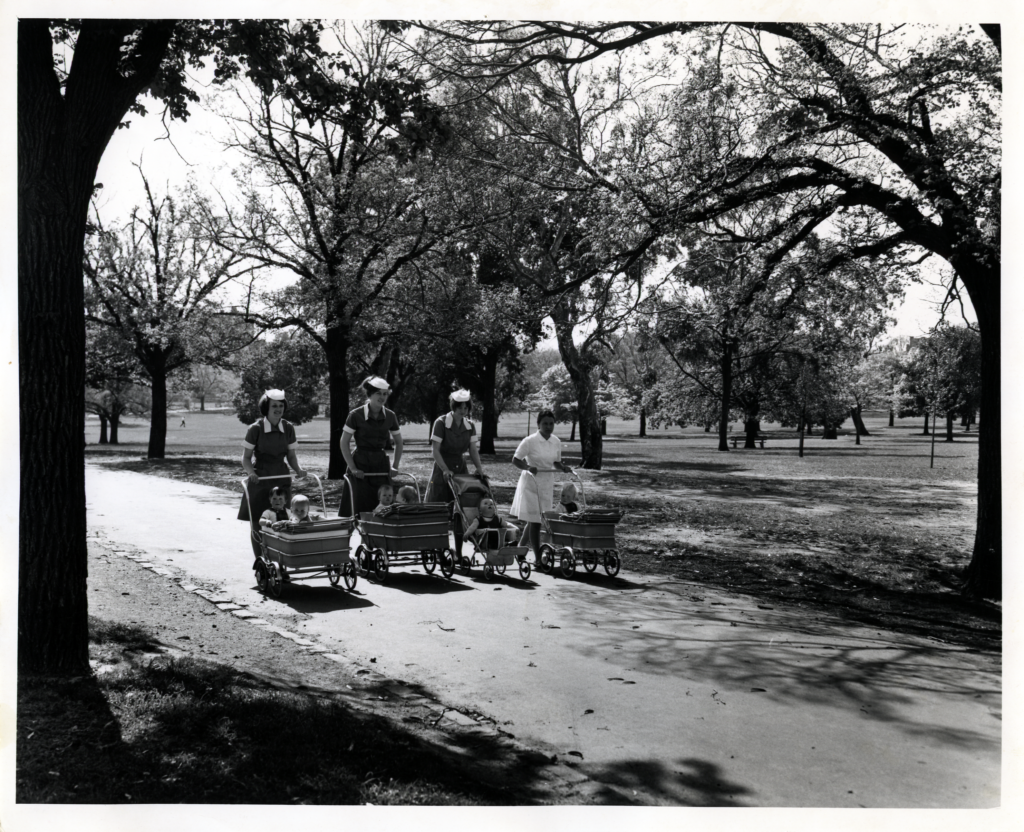 Berry Street Mothercraft Nurses Project
In 1907, Berry Street began a residential year-long training scheme for mothercraft nurses, which operated until 1975. In the first year of the scheme, the idea was so popular that Berry Street was overwhelmed with 100 applications for only five places. These young women, known as probationers, cared for the children at Berry Street and became a fixture in the streets of East Melbourne as they took the children for walks through the local parks. They attended lectures given by honorary medical staff and at the end of the year received a qualifying certificate, providing them with training and employment opportunities.

Berry Street is now starting to seek and interview Mothercraft nurses for a film about their work and the children in their care in order to record their precious memories.
As part of this project, we're going to be talking to those who were in care at Berry Street as children to get their perspective on the Mothercraft nurses who helped look after them. And, crucially, give them the opportunity to ask the nurses questions.
Ask your questions
If you were in in care at Berry Street and would like to ask Mothercraft nurses any questions about their time with Berry Street, and how they helped care for you and children like you, we'd love to hear from you. Please reach out to Katie or Libby at Berry Street on (03) 9429 9266.
Berry Street is located in Melbourne, Victoria.
Find out more about Berry Street at https://www.berrystreet.org.au/