The Samaritan's Foundation RAD funded project will mean that those who spent time at St Christopher's Home at Taree will have better access to the records that were created about them when they were in "care".
Records from St Christopher's include notifications of reception, admission registers, holiday forms, management files and minutes, matrons' reports and 26 volumes of correspondence and registrar's records. The records are kept at The University of Newcastle, and have been digitised but not indexed, so they are not easily searchable.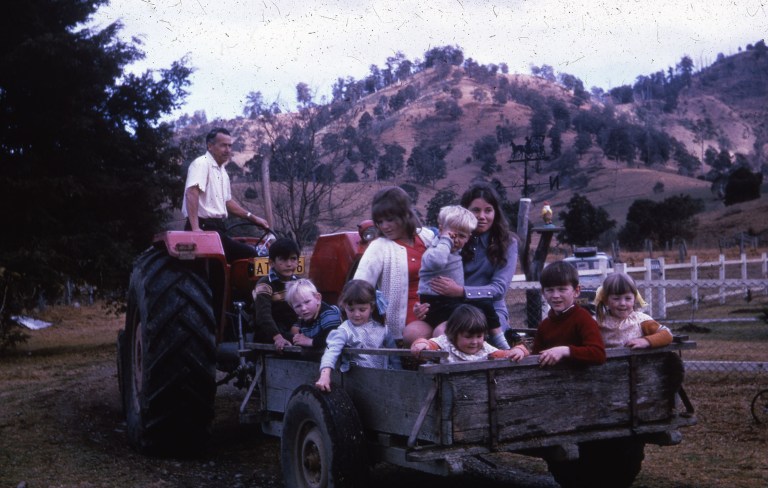 Children in the back of a tractor driven wagon
A full-text searchable index of every child listed in the records along with their relatives' names will be created. Each individual page in the records containing the name of the child, along with other information such as names of relatives and relationships will be recorded, making information relevant to the person accessing the records fast and easy to find.
Without the support of the RAD grant, records would continue to be searched individually page by page, which can take days. Indexing will significantly reduce the time it take for people to access their records.
The Samaritan's Foundation are located in NSW
For more information on the Samaritan's Foundation, see: https://www.findandconnect.gov.au/ref/nsw/biogs/NE01674b.htm