There were around 500 000 children in care in Australia from 1920 to the 1980's. Now they have a new way of filling in the gaps of their childhood memories.
Not everyone who was placed into the child welfare system can remember all the details of where they were, when, or for how long. Some were too young when they were taken from their family to remember, others moved so many times the details blur, and others still are dealing with the ongoing impacts of their childhood trauma.
For those who remember scant details of the homes they were placed in – a vague location, landmarks, if it was run by a church – an online map, linked to the Find & Connect database can help to fill in the gaps.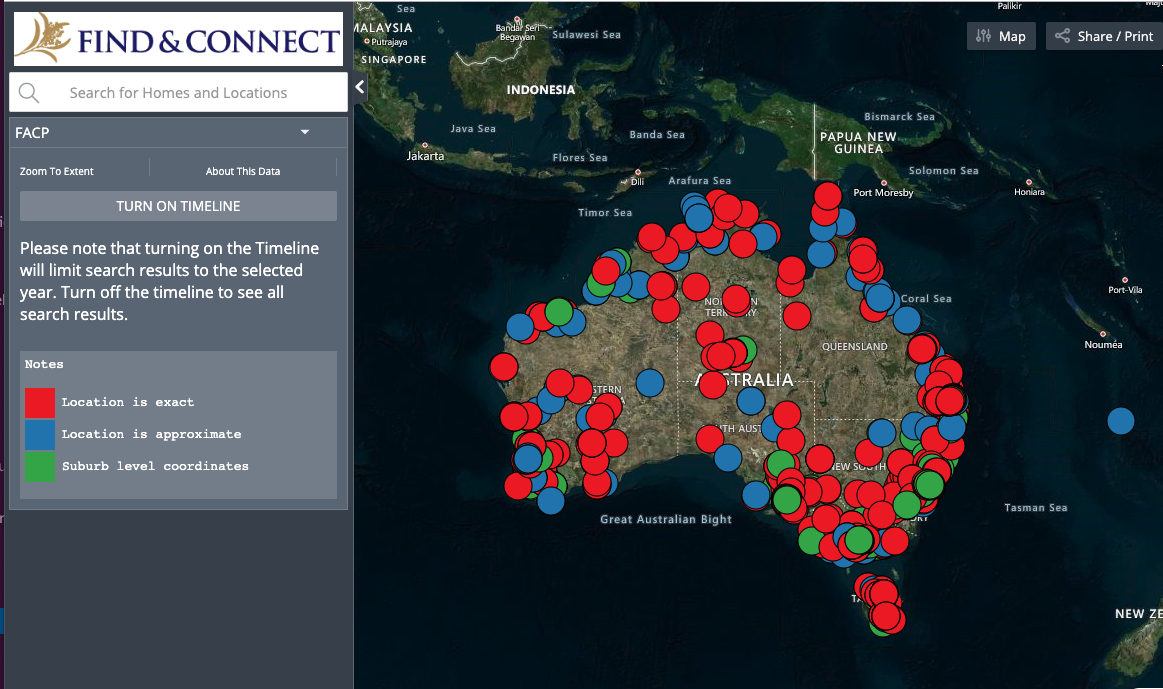 The Map of Children's Homes is searchable, so people can focus in on regions, specific homes in those regions, and by timeframe. You can view the map in a number of ways (based on feedback, landscape is the default setting, however you can change it to road maps etc). Clicking on a home will pull up information including any photographs that exist, a history of the home, and if records that were created about the children were kept.
You can view the map here: https://map.findandconnect.gov.au/?
And read more about why we developed the map here: https://pursuit.unimelb.edu.au/articles/mapping-back-to-a-lost-childhood
As with all the information on Find & Connect, as we learn more we will continue to update the map.
We'd like to thank everyone who let us know that this map would be an important tool to fill in the gaps of childhood memory, and one that could help with the search for records. We're also very grateful to everyone that provided feedback on the map so we could make it as useful as possible. It's taken us a long time to make sure we got things right, and we wouldn't have been able to without that help.