Care Leavers Australia-wide now have access to CLAN's Orphanage Museum through their new online collection. The Museum was previously located in Sydney and recently moved to Geelong.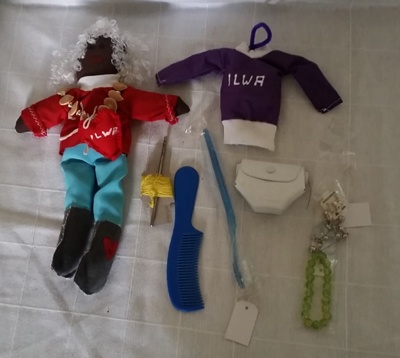 Contents of Dilly Bag, Australian Orphanage Museum
Many people who spent time in care as children have few or no photographs of themselves, their friends, family, or the places they were in care. This collection allows greater access to photographs that may document shared experiences, objects that were used in Homes, and ephemera that may have been common to children coming into care, such as suitcases.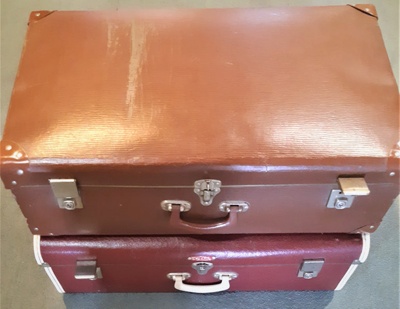 2 Suitcases Australian Orphanage Museum
The museum holds great importance to many who were in care as children.
"A place where precious objects donated by Care Leavers can be displayed, looked at and talked about, and responded to, not just at an intellectual level but on an emotional level. We want our stories to be known about and never forgotten. Some of us have held on to rare memorabilia for decades and now it's time to share them. We want others to see the artefacts and memorabilia too so that they can be touched by what they experience."

Frank Golding OAM, Vice-President of CLAN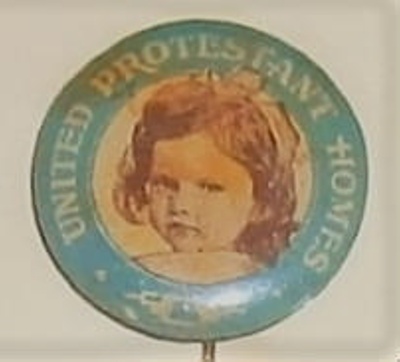 Fund Raising Badge Australian Orphanage Museum
Other notable people have also commented on the value of the museum.
"It's a very significant Australian memorial, and I hope that you are able to keep it and maybe develop it in the years to come, because it marks out for all of you a very significant story in Australia's story"

Justice Peter McLellan, the Chair of the Royal Commission into Institutional Responses to Child Sexual Abuse (Transcript, 31 March 2017).
"It was a privilege to visit here. I literally got goosebumps. This is a powerful place. Looking at the exhibits, I almost felt I could hear the voices of the children. I will not forget the visit, nor my obligation to help ensure full Redress. Love, Bill Shorten, 2 May 2018."

Bill Shorten, the opposition leader, commenting in the museum visitor's book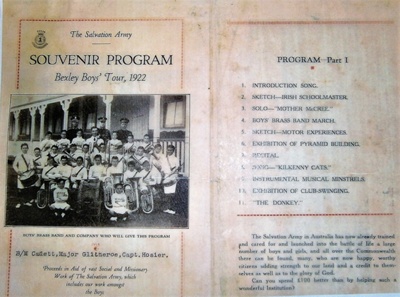 Souvenir Program Australian Orphanage Museum
There are ongoing plans for the museum.
"Our long-term vision is of a vibrant multi-function museum, not just a collection of artefacts gathering dust. Apart from collecting and curating artefacts and rare memorabilia representing life inside children's institutions, the museum would also be an important venue for: Workshops on the social significance of out-of-home care and its legacy; research into aspects of the history of institutionalisation and its impact; exhibits related to the positive achievements of Care Leavers; genealogical research related to Care Leaver family history; and training social workers and other professional groups.

Frank Golding OAM, Vice-President of CLAN
The Orphanage Museum can be viewed online at: https://ehive.com/objects?accountId=7029
For more about the museum, or to visit the museum in person: https://clan.org.au/australian-orphanage-museum
To read more about the importance of photos to people who were in care: https://www.findandconnectwrblog.info/2015/06/the-importance-of-photos