We've added photographs to a number of homes in NSW that provide a snapshot of children's daily life in care. Many of the photographs contain children, while some are of the homes they lived in, showing where they ate, worked, learned, played & slept.
The photographs, held by the NSW State Archives, were taken by officers of the Government Printing Office as they reported on conditions in homes, so were most likely staged examples of the children's everyday life.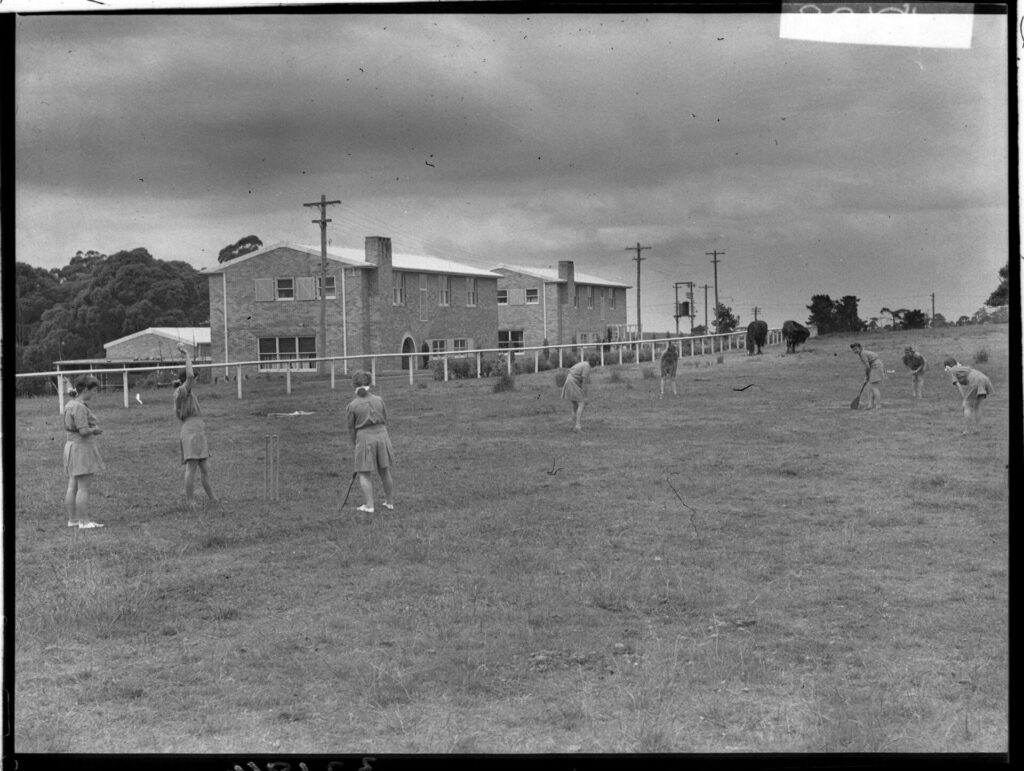 Parramatta girls approaching the end of their time in the institution who were thought to have 'responded well to their training' could move to the 'privilege' annexe that was Thornleigh Girls' Home (Ormond). One of the activities the girls were allowed to participate in at Ormond was Vigoro, a game similar to cricket played with a racket (rather than a bat) that is relatively unknown outside of NSW, Tasmania and Queensland.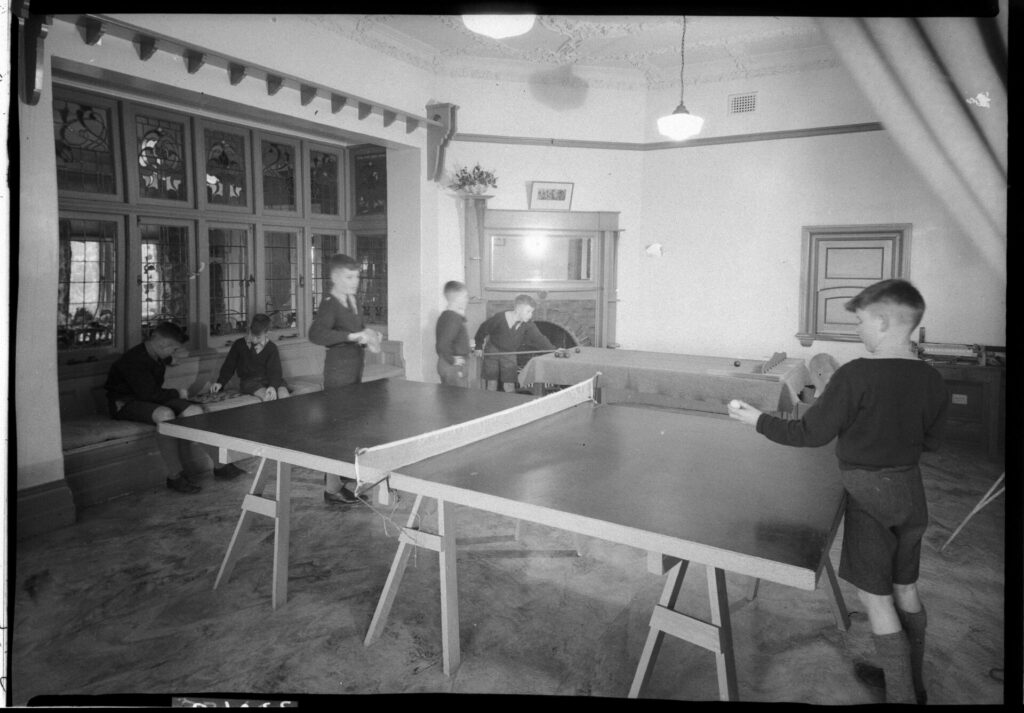 This photograph of the sports room at Weroona Home shows boys playing table tennis, snooker and checkers. It was taken in 1948, two years after the home opened as temporary accommodation for preschool-aged children. By the time this photograph was taken, there were 30 boys aged between seven and 15 living at the home, due to a shortage of foster homes at that time.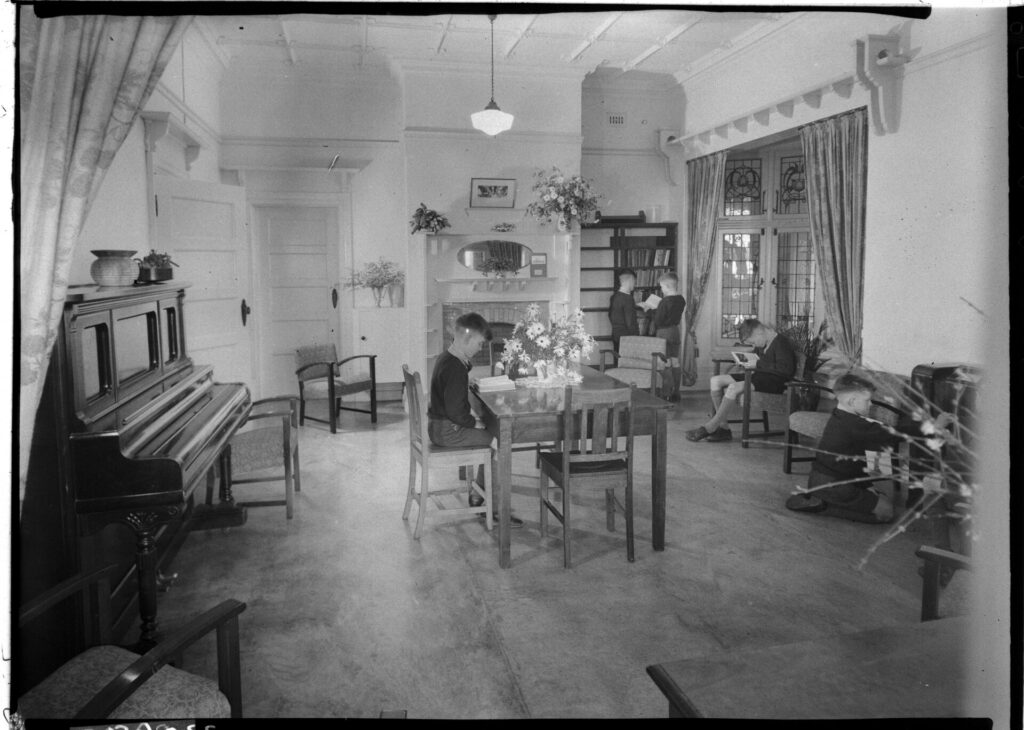 Weroona Home also had a reading room. Along with books for the boys to read were some comfortable chairs, a piano and a radio. According to the 1964 Annual Report, Weroona housed boys "'of good intelligence'… and it has been possible to build up a group of boys who on the whole are at rather better levels of intelligence and stability than the majority of male wards of corresponding age".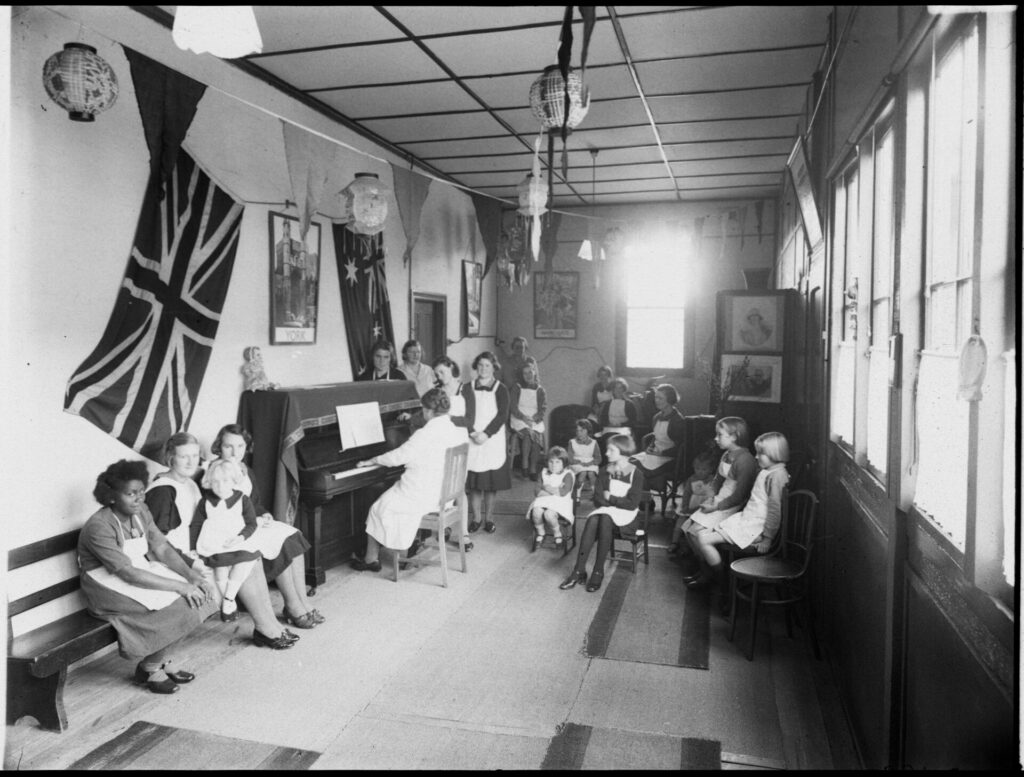 Girls at King Edward Home in Newcastle are seen in this image listening to a staff member play the piano in their music room. 28 girls who were 'unsuitable for foster placement' lived in the home, from babies to 18 year olds. Some went on to foster care, others to Lynwood Hall domestic science training school, and many reportedly achieved well at high school.